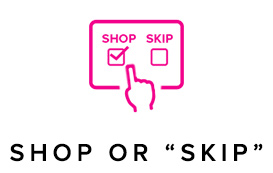 The choice to shop is always yours! If you need more time to shop or have decided not to purchase, click the 'Skip the Month' button in your account by the 5th of each month and you won't be charged. You can 'Skip' as many months as you want!
If you do not make a purchase or log into your account to "Skip the Month" by the 5th, your credit card will be charged $39.95 on the 6th until you cancel. Your credit goes into your account to spend or save.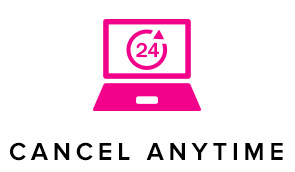 You may cancel your VIP Membership at any time by calling our Client Services at 1-888-508-1888, available 24 hours a day, 7 days a week.